So I think I had a decent reading month? Decent as in, sure I didn't read as many books as I'm used to, but the ones I did get to have been on my to-read shelf for quite some time, so I at least feel happy about that!
I was also actually sick for the first time in a while, as in not just migraines–though I did have those too–but actually stuck in bed for days with a fever. On the bright side, in that time I was able to listen to three audiobooks to get me through it!
Books Read This Month
1. Mask of Shadows by Linsey Miller (3/5 stars)
Quick Overview: My first NetGalley approval! Unfortunately, I didn't love this one as much as I had hoped to, but I am still considering checking out the sequel. I'm hoping that the issues I had with it can resolved with time–if not by the publication date of Mask (I don't know how updated my ARC was or how much they usually change when compared to the finished copy…), then hopefully in time for the sequel's release date. (Review here!)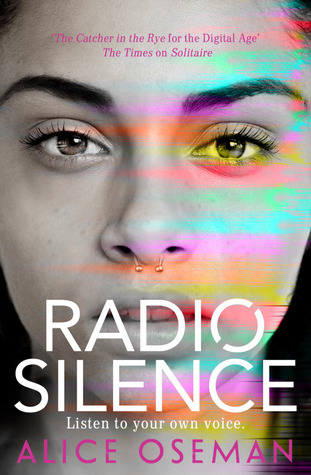 2. Radio Silence by Alice Oseman (4.5/5 stars)
Quick Overview: I am so delighted by how much I loved this book! There was just so much to love, and I wish there were more books like it. (Maybe Oseman's Solitaire? I have yet to check it out, as the reviews make me a bit hesitant to… but who knows!) I'm currently working on my review, but overall: just a really wonderful, pure book that tugged on my inner fangirl's heartstrings and offered me so many conversations I needed to hear.
3. Girls Made of Snow and Glass by Melissa Bashardoust (4.5/5 stars)
Quick Overview: My second NetGalley approval! This was such a charming story! I absolutely loved it and can't tell you how excited I am for its release. Within the first chapter, I was hooked. I instantly fell for the characters and prose, and especially loved the complexities that came with this specific stepmother/stepdaughter relationship between Mina and Lynet. A wintry setting, a cast filled with strong women, magical powers, evil schemes, and complicated relationships–this is definitely not the Snow White tale you grew up knowing and loving. It's even better. (Seriously, Disney. Give me this as a movie!)
4. Coraline by Neil Gaiman (5/5 stars)
Quick Overview: Though the movie has been a favorite of mine for years and I found out about the book it was based upon shortly after, I hadn't actually picked it up until now for some reason… Big mistake! I guess being sick sometimes has its perks, as I finally got to listen to the audiobook read by Neil Gaiman himself! Definitely a new (but not really "new") favorite.
5. The Darkest Part of the Forest by Holly Black (4/5 stars)
Quick Overview: My first Holly Black book! Though the beginning was a bit slow, I was truly interested in the characters and world; and thankfully by the second half of the book, things finally picked up! After wavering between giving it 3.5 or 4 stars for a while, I've decided to officially go with 4 stars! Success for my first Holly Black book, yay!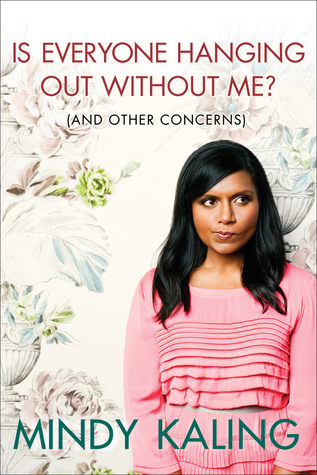 6. Is Everyone Hanging Out Without Me? (and Other Concerns) by Mindy Kaling (3.5/5 stars)
Quick Overview: My best friend adores Mindy and after much pushing finally got me into her show The Mindy Project. While I didn't take too much interest in her character on The Office, I loved her on TMP! When I heard she had a book (two, actually!), I thought it would be the perfect way to learn more about her. I really enjoyed this glimpse into her life and recommend it for any Mindy fan.
---
Currently Reading
This month, for some reason, I have quite a few books that I started reading, but did not get to finish. Thanks, ever-changing book tastes. 😭 I do hope to finish all but one (which I'm still debating on possibly revisiting) though!
Jane Eyre by Charlotte Brontë
| on page 153 out of 652 |
Quick Overview: As soon as I saw an Amazon warehouse deal for it, I finally purchased the edition of Jane Eyre I had my heart set on for a little more than a year. In recent years, I've seen and loved several movie and TV adaptations of Charlotte Brontë's classic and figured it was finally time to delve into the source material. I'm currently loving it and cannot wait to finish!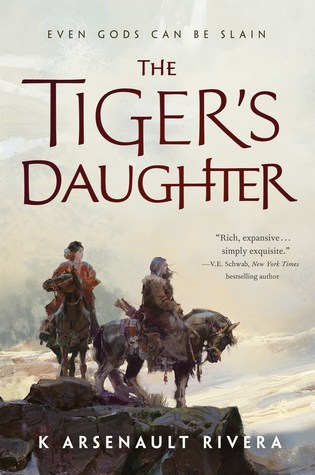 The Tiger's Daughter by K. Arsenault Rivera
| on page 97 out of 493 |
Quick Overview: I have so many mixed feelings already for this one… I actually started it as soon as I got it, but got a weird vibe about it and put it down. I finally picked it up again without the having the initial weird vibe, and… I guess we'll see how I feel once I'm finished.
A Feast for Crows by George R. R. Martin
| on page 280 out of 753 |
Quick Overview: With the show airing its seventh season this month, I figured it would give me the boost to finally finish the fourth book. I was wrong. Though I did manage to read a few more chapters–epic ones, at that (~the Kingsmoot~)–I decided I wanted to focus solely on the show (since there are so very few episodes left), and now I hope to make some serious progress with the book before the end of the year.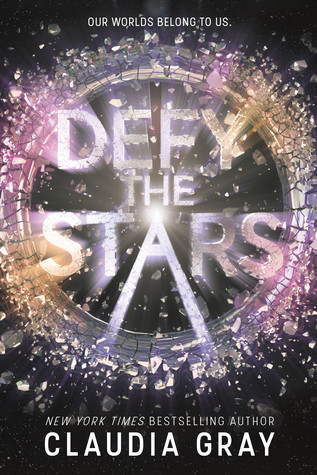 Defy the Stars by Claudia Gray
Quick Overview: I'm not sure whether to outright mark this one as DNF or just put it "on hold," but I couldn't make it past the first chapter. It just wasn't gelling with me; especially the protagonist. I honestly can't tell if I truly didn't like it, or if I just wasn't in the right mood. I guess only time will tell… Either way, I just wanted to address why I didn't read it as planned in my TBR. Sorry, book club people! 😭
---
Well whoops, I completely forgot to post this… Being sick and fleeing hurricanes has been my life for the past few weeks, so sadly that has left me with much less time to focus on my posts. 😞 Anyway, I hope everyone is well, and without any further ado, here is my August wrap-up!
– Taylor