Huge thanks to Darque Dreamer Reads for tagging me! This was so much fun to do!
---
The Rules:
Mention where you saw the tag/thank whoever tagged you!
Tag Zuky's and Mandy's posts (the awesome creators of the tag) so they can check out the wonderful Princess fun throughout the blog world (Mandy @Book Princess Reviews & Zuky @ Book Bum)
Play a game of tag at the end!
---
The Tag:
❆ 
Snow White ❆
This Book (like the Movie) Started It All
Favorite Debut Book From an Author
I thought of several books but kept realizing they were not in fact debuts. Fail 😂 It's hilarious to me that for most authors I've read all of their books except their debuts. Anyway, after a bit of thought, I'm going with Marie Lu, as I have literally followed her since the release of Legend. Warcross is one of my most anticipated reads of 2017. As a side note, I'm only now realizing that I've never liked any of Lu's covers… A perfect example of why you should never judge a book by its cover; I can't imagine not having these books in my life, no matter how heartbreaking the endings always seem to be. 😭💔
✬ Cinderella ✬
A Diamond in the Rough
Just Like Cinderella, You Either Didn't Expect Much Out of This Character in the Beginning But They Turned Out to Be a Total Gem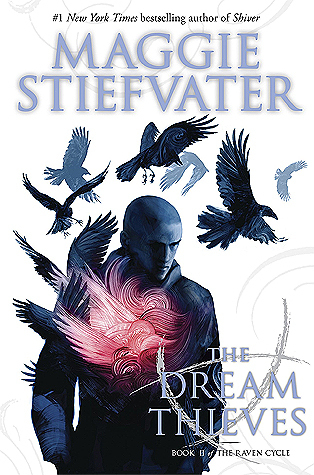 I hate to use the same authors and books across tags, but it has to be Ronan Lynch from Maggie Stiefvater's The Raven Cycle. I was indifferent towards him in The Raven Boys, as I didn't know enough about him to form a real opinion, but I adored him in The Dream Thieves and haven't stopped adoring him since. Though I wasn't happy with the conclusion to TRC, I can't wait for Ronan's sequel trilogy!
☙

 Aurora ❧
Sleeping Beauty
A Book That Makes You Sleepy, or Just Could Not Hold Your Attention
I have to go with Mask of Shadows by Linsey Miller for this one. The night I received my e-ARC, I immediately read the first nine chapters. It's been weeks now, and I still have not finished it; I've only been able to read one chapter at a time.
I'm trying to stay positive though; I think it is starting to pick up now. Hopefully. **Update: a few days later, I'm already liking it much better, but it's true that the book just could not hold my attention for a while.**
⎈ Ariel ⎈
Under the Sea
A Book With a Water/ Ocean Setting
Naturally, I have to choose Drown by Esther Dalseno–a fantastic yet dark retelling of The Little Mermaid, perfect for fans of Pan's Labyrinth. I'm dying to read her second novel, Gabriel and the Swallows, as it sounds like something only she could come up with and actually pull off–yet another hauntingly beautiful story with fairy tale-like qualities.
⚘ Belle ⚘
Beauty and the Books
Name A Book With The Best Bookworm/ Booklover
So the first characters that come to mind are Matilda, Cath from Fangirl, and Elizabeth from Pride and Prejudice. I'm sure you know whom I picked what with the usage of the bold font, so yeah… I hadn't read P&P until last year when I instantly loved it, and once again my love for it has been rekindled after acquiring DVDs of both the 1995 and 2005 adaptations. Also, I clearly need to find more books with protagonists of the booklover variety! Why can I only come up with three characters??? (Also, I'm not mentioning Celaena or Dorian, since I just don't even know what to say after Empire of Storms…)
✰ Jasmine ✰
The Thief and the Princess
Name A Book With An Unlikely Love Story (Either in Terms of Romance, or a Book You Didn't Expect To Love So Much)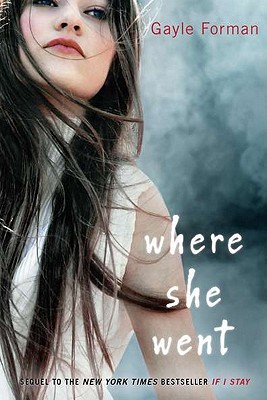 I never expected to love Where She Went as much as I did. Gayle Forman's If I Stay was good, but for such an emotional story, oddly enough, it didn't really affect me. On the other hand, Where She Went hit me right in the feels, over and over. It may have something to do with the fact that I listened to the audiobook and really enjoyed the narrator that was chosen. He perfectly brought Adam's character and story to life. Anyway, even if you're like me and didn't enjoy If I Stay, I highly recommend its sequel!
✵ Pocahantas ✵
The Real Life Princess
Name A Book That is Based On a Real Life Person You Want to Read or Have Read
The first book that really got me into reading biographies is Hyeonseo Lee's The Girl with Seven Names–a book more people need to read. This year, I have really developed a love and passion for autobiographies and memoirs, and this book just affected me in a way I thought nonfiction never could. Much like The Glass Castle by Jeannette Walls (which I also enjoyed deeply), but on a whole other level of terrifying, it was an eye-opening read that perfectly exemplified why I've become interested in nonfiction, why I want to learn more about the world. Different from your typical memoir, TGWSN focuses on what life is like for those living in North Korea and what trials those who are lucky enough to escape must face, as Hyeonseo herself is a North Korean defector.
❈ Mulan ❈
The Princess That Saved Her Country
Name the Fiercest Heroine You Know
I'm happy to say that this a hard one to answer! I've met so many wonderful heroines throughout my life. Fiercest, though? I'd be lying if I didn't say Lada from Kiersten White's The Conqueror's Saga. I mean, she's literally a female version of Vlad the Impaler.
♥ Tiana ♥
The Princess With the Coolest and Most Diverse Crew
Name A Diverse Book, Whether it is a Diverse Set of Characters (Like Tiana's Group of Naveen, Louis, Ray, and More)or Just Diverse In General
I have to agree with the majority on this one–the Six of Crows duology by Leigh Bardugo! Like DarqueDreamerReads wrote, the characters are diverse not only through their races but also through their varying personalities, beliefs, strengths/weaknesses, and pasts. It's amazing to see a group of characters so different all in the same book, working together.
❁ Rapunzel ❁
Let Your Longggggg Hair Down
Name the Longest Book You Have Ever Read
According to Goodreads, the longest book I've ever read is A Storm of Swords by George R. R. Martin. 1000% worth the hours it took to finish. Though I love Game of Thrones, it will never compare to my love for the books, A Song of Ice and Fire. The books are always better; movie/TV adaptations are simply a quicker way to revisit some of my favorite moments.
✦ Merida ✦
I Determine My Own Fate
A Book Where There is No Love Story/ Interest or Isn't Needed
I just realized that I've never mentioned This Song Will Save Your Life here on the blog before, and that is a huge mistake. It may be the only book I've read by Leila Sales, but it is my second most favorite and my second most relatable coming-of-age novel. Second only to Saving Francesca by Melina Marchetta, which nothing will probably ever beat, so it's pretty much my favorite.
❆ Elsa & Anna ❆
Frozen Hearts
A Book in a Winter/ Cold Setting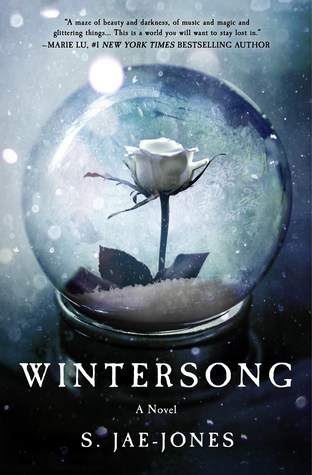 Well, this was enlightening. I literally scrolled through my entire Goodreads "read" shelf, and only found a handful of books that fit the bill. Only problem is that I didn't like the majority of them, so through process of elimination my answer is Wintersong by S. Jae-Jones (review here)–the only book I enjoyed that takes place partially in a Winter setting. Very atmospheric and perfectly fit the tone of the book. Especially when combined with my playlist; it really impacted my reading experience.
❀ Moana ❀
How Far I'll Go
A Character That Goes On a Journey
Well, considering I almost exclusively read only fantasy, this applies to almost every book I've ever read. The first one to come to mind that I love immensely and have read for the first time last year is Daughter of the Forest by Juliet Marillier (my review here). Sorcha's journey is probably the most intense, powerful, and emotional one I've ever come across.
**Note: The header image was made by the creators of the tag.**
---
I Now Tag:
I started tagging people and realized I was basically just tagging all of my mutuals, so I tag anyone who is reading this and wants to be tagged! I will gladly add links to your posts. ^-^
– Taylor