Last month I managed to read seven books! Not as many as I'd have liked to get to, but here they are:
1. Thief's Cunning by Sarah Ahiers (3.75/5 stars)
Quick Overview: This was a great sequel/companion novel! I loved Assassin's Heart, but it admittedly had some annoying elements–mostly concerning repetitive plot points. Though it may not be as fast-paced as AH, Thief's Cunning's plot was more thought-out and well executed. I, of course, enjoyed seeing the Saldanas again; it's rare that we get books like this where we can see how the events of the previous book have forever altered and matured our beloved characters. Review to come!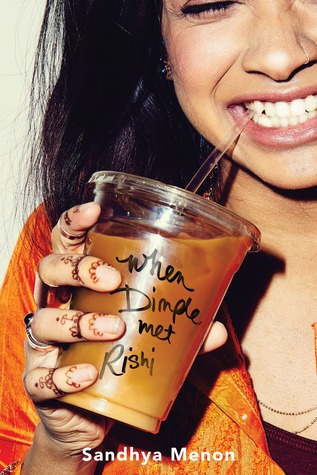 2. When Dimple Met Rishi by Sandhya Menon (3.75/5 stars)
Quick Overview: I make sure to say it as a sort of disclaimer when talking about contemporary books, but this genre–especially contemporary romance–is never usually my thing. For that reason, I'm giving this one 3.75 stars (4 on Goodreads) even though it is actually more of a three for me. I enjoyed the first half much more than the second, but overall it was a great debut and a fun, light read! No review, as again I'm no expert on contemporary books. 😬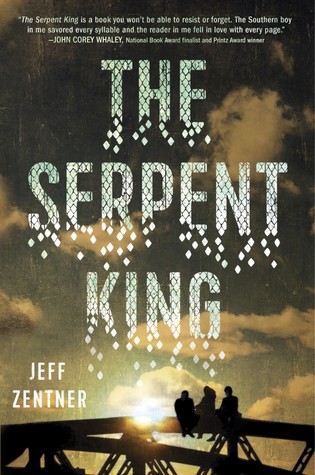 3. The Serpent King by Jeff Zentner (5/5 stars)
Quick Overview: Oddly enough, I don't have to put my "contemporary disclaimer" here, as this book was a pleasant exception! The characters were just so lovable, and I was so connected to their stories even though they weren't exactly like anything I've experienced. Jeff is now easily my second favorite contemporary author–second only to Melina Marchetta and only because her Saving Francesca is my overall favorite book of the genre. Thank you for recommending it to me, Katie (@bkstrblogger on Twitter)! I can't wait to read Goodbye Days. ☺️
**In the past, I haven't really focused on adding my manga to my Goodreads account nor this blog–mostly because I read a lot of cliché-filled stories (my guilty pleasures), but I have come across some truly wonderful stories. Those, I would love to start talking about and promoting more both here and on Goodreads. Plus, it would really help me keep track of what I have and what I haven't read, as it gets hard to remember after reading over a hundred different series. Which brings me to my next read~~

4. Our Happy Time/私たちの幸せな時間 (4.5/5 stars)
Quick Overview: For some reason, I only just now found out that this is a manga adaptation of a famous Korean novel, not an original work. After adding the source material to my TBR, I decided to revisit the manga. I loved it just as much as I did two years ago; though quite short, it is still a powerful, thought-provoking read. I'm so glad I reread it and hope to pick up the original story soon, as apparently the manga shows just a small fraction of the book. (I'm going to wait on a review until I finish the source material.)
5. I Believe in a Thing Called Love by Maurene Goo (4.5/5 stars)
Quick Overview: Okay, so I haven't enjoyed a contemporary YA romance book this much in such a long time. When Dimple Met Rishi was cute and enjoyable, but IBIATCL had me cackling and smiling like an idiot at all of the couldn't-be-more-on-point K-drama references. Of course there were points when the MC took it too far, but that was to be expected what with the whole premise of the book and me being overly familiar with the basic elements of a K-drama. This maybe should've been a 4- or 3.5-star book for those dreadful, cringey moments, but I can't give it any less than 4.5 for the enjoyment it brought me. Can't wait to read another book by this author! Review (hopefully) to come!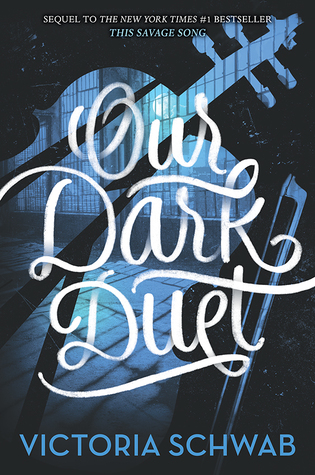 6. Our Dark Duet by Victoria Schwab (4.5/5 stars)
Quick Overview: MY HEART. I'm so sad to say goodbye to this world, and more specifically August. He's by far one of my favorite characters Schwab has given us. I'm so sad that both the Shades of Magic trilogy and this Monsters of Verity duology have to end in the same year, but I know I will definitely be revisiting them in the years to come, so at least there's some comfort in knowing that. I always shy away from reviews of Schwab books, as I could never do them justice, so no review for now. Maybe one day!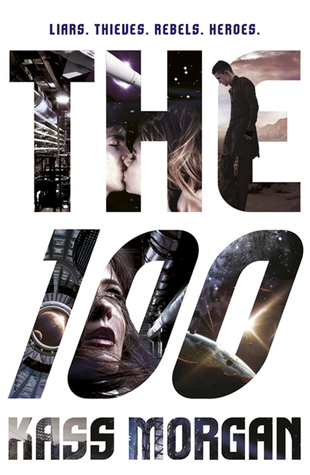 7. The 100 by Kass Morgan (no rating)
Quick Overview: Thanks so much to Meredith (@Gryphongirl2007 on Twitter) for her giveaway of this book! It couldn't have been better timing, as I had just finished season 4 of the show. ☺️ I'm really not sure how to feel about this one. Am I meant to compare it with the much loved television show or judge it as its own work? Either way, it was an  interesting experience to see where the show got its bones–how they took the source material and forged it into something stronger, something more complex. No review for now, but in the future I may write a post comparing the book with the show.
---
Yay, I'm back from hiatus!!! What did you guys read in June? Did we read any of the same books? I'd love to hear your recommendations!
– Taylor