Like May, June will also be a bit busy. However, this time it's not really due to new releases. This time it's due to the several birthdays and anniversaries my family and friends have to celebrate, and therefore probably trips and less reading time. I also hope to get a job, so there's that…
Anyway, there are a total of ten books I hope to get to (realistically maybe only eight), so here they are in no particular order:
June Releases
Five new releases coming out this month! I actually only had the first two books on this list, but then remembered the other three were coming out as well. So glad I double-checked!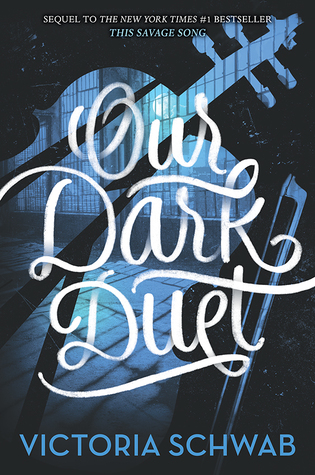 1. Our Dark Duet by Victoria Schwab
Why I'm Interested: FAVORITE AUTHOR + COMPLEX, LOVABLE CHARACTERS + THE WORLDBUILDING. I'm sad that this is the last time we will see these characters (maybe one day Victoria will have more stories to tell?), but I also can't wait to see how it all ends for August and Kate. I have definitely missed the two of them after reading This Savage Song last year. Will definitely be reading this one as soon as it comes out!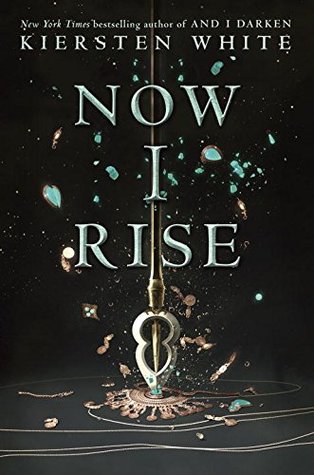 2. Now I Rise by Kiersten White
Why I'm Interested: I was lucky enough to get an ARC of this one, but I definitely will be purchasing the UK edition to match the first one that I own! I've only been able to read the first few chapters so far, but I can't wait to see what's in everyone is up to in this And I Darken sequel. I hope we get to see more war and political disputes in this one, but I also hope there's a reunion in store for Lada and Radu–one in which the two finally understand each other.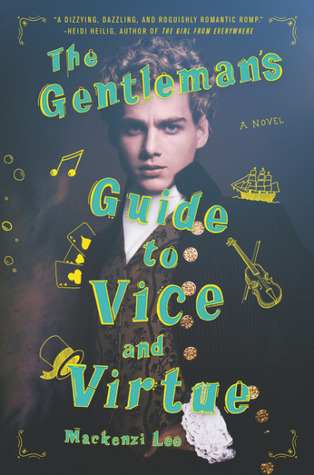 3. The Gentleman's Guide to Vice and Virtue by Mackenzi Lee
Why I'm Interested: SETTING + (DIVERSE) CHARACTERS + PLOT + HYPE. I don't know too many of the specifics on this one, as I generally try to keep it that way with hyped up books, so I don't end up being letdown. Nevertheless, I have high hopes for this one! It does come out pretty late in the month (on the day after my birthday), so I may not get to it until July, but I can't wait to start it!
4. Thief's Cunning by Sarah Ahiers
Why I'm Interested: Again, I was super lucky to get an ARC of this companion novel/sequel to Assassin's Heart through a giveaway Sarah hosted on Twitter–thank you again so much, Sarah! I actually just finished this one today! It's amazing to be revisiting AH's characters and the world they belong to. Review to come!
5. Want by Cindy Pon
Why I'm Interested: PREMISE + SETTING + DIVERSE CHARACTERS. Like Gentleman's Guide, this book is also surrounded by so much hype, so again I don't know too much about it and plan on keeping it that way. This one comes out on my dad's birthday, so I may not get to it immediately, but will start it as soon as possible! (It also depends on if I'll be able to pre-order it or not… ODD is the only book I have pre-ordered so far, as I'm a bit low on cash and still have plenty to read.)
---
Other Books (Already Released)
Most of these are books I already own or have started and can't wait to get back to, so here they are, again, in no particular order:
6. The Darkest Part of the Forest by Holly Black
Why I'm Interested: I actually started listening to the audiobook in May, but had to put it on hold for newer releases. I think I'm about halfway through and so far I'm liking it! It's my first Holly Black read and though I expected it to be weird, it still surprised me just how weird it is. I love weird though, so I'm not complaining!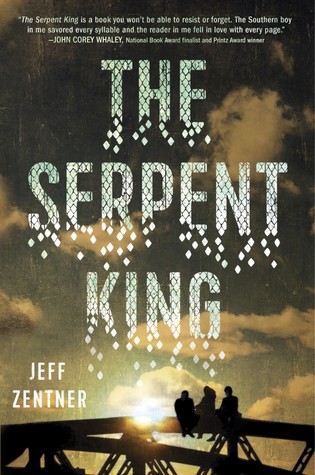 7. The Serpent King by Jeff Zentner
Why I'm Interested: After Katie (@bkstrblogger on twitter) recommended this to me I actually put it on hold on the Overdrive app. After a while, the audiobook finally became available (yay!), and although I'm enjoying the narrator and the story (I love these characters so much, Katie!), I'm worried I'll miss something. Plus, I can usually read a book like TSK in a few hours as opposed to listening to the 9-hour long audiobook. SO, I finally traded for a physical copy on #booksfortrade, and it should be here within a week! I can't wait to pick up when it finally gets here! Thanks again, Katie!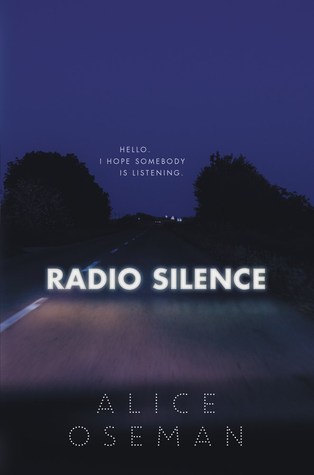 8. Radio Silence by Alice Oseman
Why I'm Interested: THE CHARACTERS + THE PLOT + JUST EVERYTHING. I actually already started this one as well, but I had to put it on hold, as a friend wanted my ARC. I will definitely be picking this back up as soon as I get the finished copy she's sending me. The characters are so lovable and I can just tell this story will have a huge impact on me. I'll be counting the days until it gets here!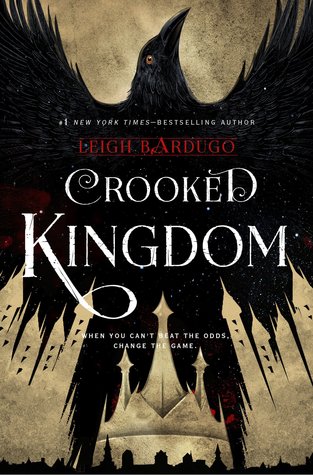 9. Crooked Kingdom by Leigh Bardugo
Why I'm Interested: After Six of Crows, who wouldn't want–daresay I, need–to read this sequel?! The Grisha trilogy may not have been my thing (although I'm 100% going to give them another go after loving SoC, plus the new covers that are being released are GORGEOUS) but SoC is an all-time favorite of mine. The multi-layered characters, the promising world-building, the suspense, action-packed plot–nothing compares.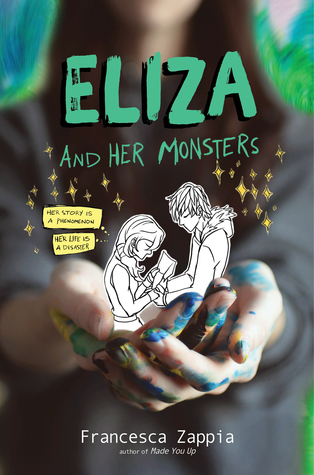 10. Eliza and Her Monsters by Francesca Zappia
Why I'm Interested: I pre-ordered this one on a whim after loving Zappia's debut Made You Up (although I did have some issues with it…) and haven't had the chance to start it yet since it arrived on Tuesday. Of course, like the other hyped-up new releases, I don't know too much about it, but I hope to start it soon!
---
Realistically, I know I probably won't get to all of these. Last month was awful with all of the migraines I've been having as of late, and this month probably won't be any different, but a girl can dream! I'm actually trying some new methods to prevent them, so fingers crossed that they work!
– Taylor