In the month of May, which I knew was going to be a busy one for me, I managed to read a total of eight books (well, seven and one graphic novel). Not too shabby, and I'm proud to say I stuck to my TBR! I read everything on it except for Now I Rise, which hopefully I can finish just in time for its release date!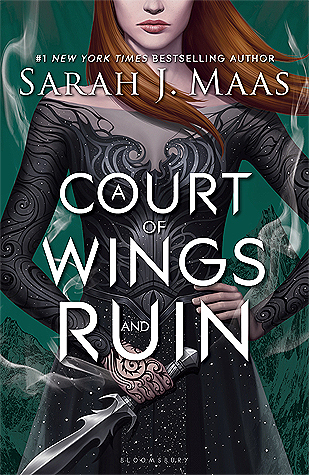 1. A Court of Wings and Ruin by Sarah J. Maas (3.5/5 stars)
Quick Overview: Though I may not have liked the majority of ACOTAR, its ending made me read its sequel, which was a game-changer for me; a lot of the problems I had were cleared up in ACOMAF, and I could see there was clearly a lot more at work than it first appeared. (Kind of like Sarah's Throne of Glass series, and how it has also grown so much with every book.) As you could probably tell by my rating, I have mixed feelings about ACOWAR. On the positive side, there was sooo much to love and Sarah has finally provided us with some clarification on the things we've been wondering since book one, but on the negative side, this was–subjectively–a terrible wrap-up for Feyre and Rhys' arc in the world of Prythian. I have a lot to say about this one, so expect both a review and a spoiler-filled book talk coming soon!
2. Spindle Fire by Lexa Hillyer (DNF–No Rating)
Quick Overview: I was initially attracted to this book, because I heard it was a retelling of Sleeping Beauty, except that it focuses on Aurora's overlooked and underappreciated half-sister, Isabelle. Unfortunately, the execution was just so incredibly disappointing. If you're looking for a good Sleeping Beauty retelling, I instead recommend Neil Gaiman's The Sleeper and the Spindle or Stacey Jay's Princess of Thorns. The former is a short illustrated story, and in place of a prince to saving the day, the heroine does. The latter, isn't groundbreaking or anything, but I liked it much, much more than Spindle Fire. For specifics, you can read my review here!
3. Strange the Dreamer by Laini Taylor (5/5 stars)
Quick Overview: Laini Taylor never ceases to amaze me! Though I was a bit saddened when she pushed back the release date of this one, I knew it would be for the best; if Laini said it wasn't ready for the world, I was happy to wait until she decided it was. ☺️ I, of course, wanted to see her at her best. Now I don't know what changes she made during the extension, but I'm positive she made the right call, because this book was perfect. (It's definitely my favorite of 2017 so far, and it's probably an all-time favorite as well!) I don't know that my review could ever do it justice, but feel free to check it out here!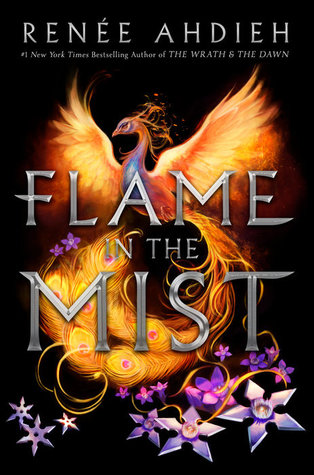 4. Flame in the Mist by Renée Ahdieh (4.5/5 stars)
Quick Overview: Renée is one of my auto-buy authors and even though my hopes were high after The Wrath and the Dawn quickly became a favorite of mine, this new release did not disappoint. It took a while to really hook me, but once it did, it never let go! The characters were all distinct and entirely lovable, even if flawed (isn't that what makes characters great anyway?), and the romance found in the book easily rivals Shazi and Khalid's–which is no small feat! Review for this amazing book coming soon!
5. Archie, Vol. 1: The New Riverdale (No Rating)
Quick Overview: Okay, so my best friend is obsessed with the Archie comics. She's loved them ever since she started reading them as a kid, so I decided it was about time I checked them out, especially after I watched and loved the new show, Riverdale. Archie has been around since 1939–for 78 years–so I didn't really want to get into those hundreds of issues. However, this series of issues is new and still being published, so I went for it, figuring I'd be able to keep up with each new issue if it was something I liked. That being said, I did like it, but I'm not sure just how much. I may read a few more issues and do a review once I have more solid opinions on the series as a whole.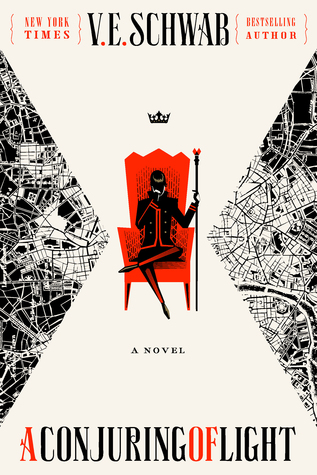 6. A Conjuring of Light by V. E. Schwab (5/5 stars)
Quick Overview: Once again, a five out of five–maybe more like 4.75, but I can't stand to give it an official rating any less than the max! I'm so sad to say goodbye to these characters and the world(s) they live in, but hopefully this is just a small arc out of a longer story, as Schwab has hinted! 🤞All in all, it was a great wrap-up of the trilogy, and I can't wait for Schwab's next release, Our Dark Duet! No review for now, but I may do one on the trilogy as a whole someday soon.
7. Lord of Shadows by Cassandra Clare (4.5/5 stars)
Quick Overview: 2019. 2019. Two years until the next installment??? I am so devastated. 😭 And this is coming from someone who never thought twice about Lady Midnight until the high-praise reviews started rolling in. I am so glad I decided to read this trilogy; there is just as much to love in it as TMI and maybe even TID. And TID is my all-time favorite. In all honesty, if it wasn't for the characters in this book (three specific ones actually), it would have only deserved 3.75 stars, as it did lag and it feels like some pages should have been cut, but the way these characters affect me is unreal and definitely bumps up my rating.
8. Assassin's Heart by Sarah Ahiers (no rating yet)
Quick Overview: Just read this one tonight, so it counts! I was lucky enough to receive an ARC of Thief's Cunning–the sequel/companion novel–through Sarah's generous giveaway on Twitter (thank you, Sarah!), so you can probably expect a review on them both coming soon! 😉
---
So, those were all of the books I managed to finish this month, but there are also a few that I picked up and had to put down temporarily. Those, I plan to finish in June, and here they are: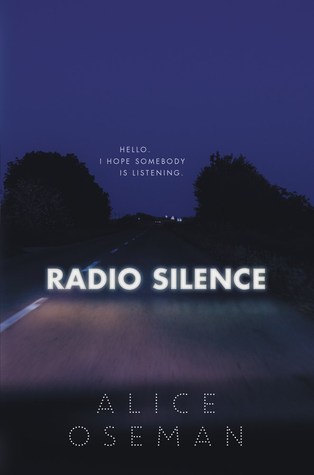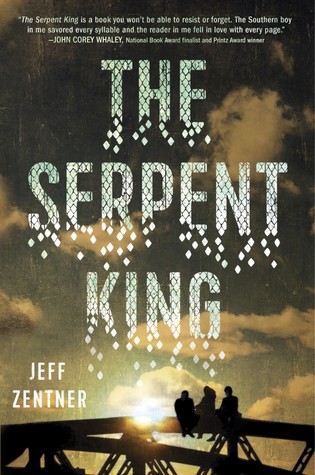 All of these so far have been amazing and unique reads, and I plan to pick them back up ASAP!
---
How did your TBR work out this month? Did we read any of the same books? I'd love to know, so leave a comment if you want! See you on Friday! 🙂
– Taylor