So, short post today, but here is my wrap-up for April! I think I actually did pretty well with my first TBR! I stuck to it for the most part…
Without any further ado, here are the books I read in April (all of which I have written reviews for, or are currently in the process of right now 😊):
1. A Darkly Beating Heart by Lindsay Smith (2.25/5 stars)
Quick Overview: ADBH was the first book I read this month, and though it's the most accurate book I've come across in capturing its setting of Japan, it had a whole lot of issues. The characters were either insanely dramatic or lackluster and stereotypical. I could see where Smith wanted the plot to go, but ultimately she missed the mark, again by a lot. You can check out my review for more. 🙂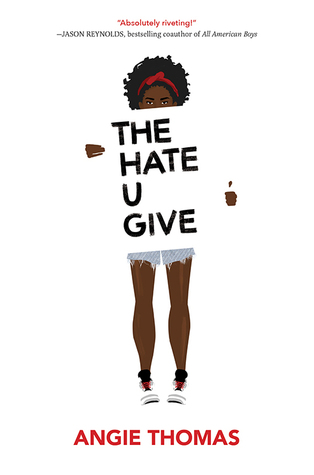 2. The Hate U Give by Angie Thomas (5/5 stars)
Quick Overview: Currently working on my review of this one, but it's taking forever, because I don't even know how to put my thoughts into coherent sentences. I listened to the audiobook, and the narrator did such an outstanding job bringing Angie's story to life. I cried and got goosebumps countless times.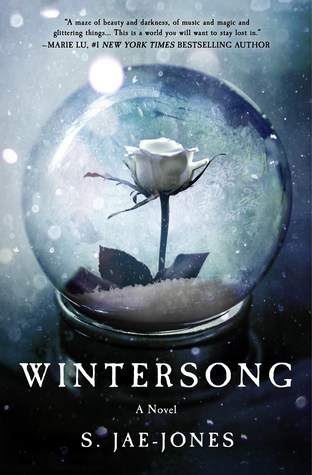 3. Wintersong by S. Jae-Jones (4.25/5 stars)
Quick Review: S. Jae-Jones has an incredible talent for writing. I'm so glad I picked up this haunting story. Though it's been marketed as a Labyrinth retelling, I think it's more similar to Cruel Beauty, which I adored. I can't wait for its sequel, Shadowsong! I actually just finished my review for this one, so it should be up within the next little while here, and I already posted my book playlist for it! Feel free to check them both out! 🙂
4. The Upside of Unrequited by Becky Albertalli
Quick Overview: I have my review of this one scheduled for May 5th, but here's a short summary of my feelings for this book. As someone who absolutely adored Becky's Simon Vs. the Homo Sapiens, I think it was only inevitable that I would not love this companion novel/sequel nearly as much. Though Upside had, well, a lot of upsides, including more unique, diverse characters, they didn't entertain me or impress me like Simon's. Stay tuned for my review for more!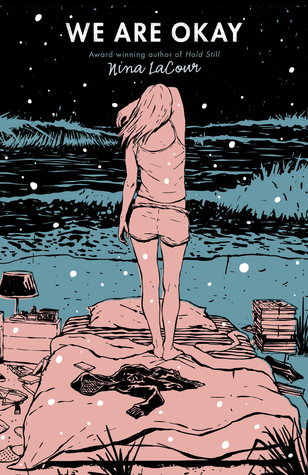 5. We Are Okay by Nina LaCour (4.5/5 stars)
Quick Overview: Just posted my review of this amazing book, so feel free to check it out! This was the first book I've read by Nina LaCour, and let's just say I'm dying to read her other ones. As someone who normally doesn't love contemporary, I think that says a lot. Anyway, Marin's story just really made me feel and think, and all of the wonderful things a book is supposed to do to you. Highly recommend it!
6. GEMINA by Amie Kaufman + Jay Kristoff (5/5 stars)
Quick Overview: I loved ILLUMINAE for its ability to tell a story in a unique, refreshing way, and for its success in keeping you connected to the characters though you were not reading directly about them or looking through their eyes. This format was, once again, successful in GEMINA. This time around, we've been given more amazing art by Marie Lu and even the guy who's been assigned to transcribe surveillance footage has a unique personality. This was a great sequel; can't wait for OBSIDIO!
---
So, as you can see, I did a pretty good job sticking to my TBR for the first half of the month, but got a little sidetracked at the end. 😬 Most of the books I didn't get to are on my May TBR, and the others will likely be on my June TBR, depending on how well I do in May. 👍
Currently writing my May TBR right now, so stay tuned–it should be out on Wednesday hopefully! 🙂